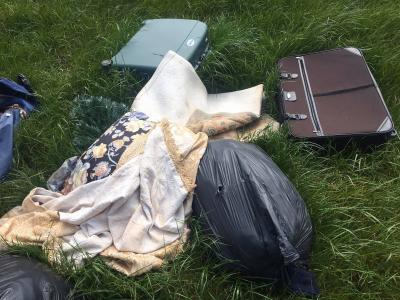 Fly-tipping is the illegal dumping of rubbish or bulky items on land not licensed to receive it.
Fly-tipping can be dangerous. It pollutes land and waterways and costs the council tax payer significant amounts of money to clear away.
Information relating to the reporting of fly tipping is available on Cornwall Council website.
Cornwall Council treat the problem of fly tipping very seriously.
This carries a fine of up to £20,000 (unlimited if the case goes to the Crown Court) or an offender can be sent to prison
Reporting fy tipping to Cornwall Council
18th April 2021