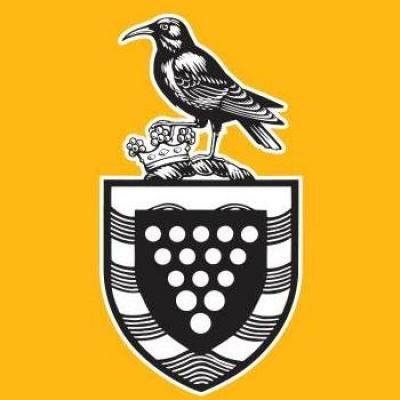 Briefing from the Leader of the Council, Councillor Julian German as at 18th December 2020
Dear Colleagues
After our experience of the past nine months, you do not need me to remind you that things are going to be different for Christmas and New Year this year. Normally we would all be preparing to meet up with family and friends, to greet visitors, or getting ready to travel across the country to spend time with our loved ones.
You will all be aware that the public health guidance is being relaxed for five days over Christmas itself, but I want to take this opportunity to echo the advice of the medical experts, and urge everyone to be as cautious as possible over the days ahead. We have worked so hard in Cornwall to avoid the worst of the pandemic, it would be disastrous to see all of that effort go to waste, especially when there is light at the end of the tunnel with the vaccination programme starting.
I would like to provide you all with some information that may prove valuable for you and your residents over the holiday season:

Changes to the local tiering arrangements
Government has today reviewed the local tiering restrictions and I am pleased to say that Cornwall remains in tier one, which means no change in the public health guidance for our residents. You can find the reviewed arrangements of restrictions for Cornwall and other local authorities here: https://www.gov.uk/guidance/tier-1-medium-alert
Cornwall Council COVID 19 Compliance & Enforcement Team: arrangements, activities and cover over the Xmas/New Year period
You should stick together as one household for the duration of the bubble.
You can stay at each other's homes overnight, but only during 23-27 December.
You cannot go out to a pub, cafe or restaurant in your bubble, you can only go to each other's houses.
Young people coming back from university count as a member of their main household and don't need to be their own household in the bubble.
Children who spend time between separated parents who are in different support bubbles may be part of both bubbles. They are the only people allowed to swap bubbles.
While you are in your household bubbles please try to:
keep the rooms ventilated
clean shared touch points or frequently used spaces often
wash your hands regularly
If you have chosen to form a different Christmas bubble from other people in your household - the people you live with normally - you should take additional steps to prevent the opportunity for the virus to spread within your household, and between bubbles.

Advice for New Year in Cornwall
There is no relaxation of the tier one rules for New Year. With no public events planned in Cornwall because of Covid restrictions, we are advising residents to avoid gathering in groups of more than six either indoors or outdoors, and to keep the 'hands, face, space' public health guidance.

5 ways to wellbeing
As we are all aware, this year has been tough for everyone, and looking after our collective mental health has been a priority for our health and wellbeing team.
We have put together five simple ways of looking after yourself which could prove valuable for anyone struggling, which can be found on our website by searching for 'Five ways to Wellbeing', or by following this link: https://www.cornwall.gov.uk/health-and-social-care/mental-health/coronavirus-and-mental-wellbeing/five-ways-to-wellbeing/

Advice on help and financial support for those struggling
Cornwall Council has produced three information packs. They are aimed at helping residents, businesses and voluntary organisations get the help they need during these uncertain times.
The first is a community pack. This will be made available to community groups across the county. It will help them to make sure residents, including the most vulnerable, have access to the right support.
It contains information and advice on issues such as:
finances
council tax
food provision
help for those facing eviction
how to access a COVID-19 test
The packs have been made available to community groups and businesses, as well as on the Healthy Workplaces website

Advice for those who experience domestic abuse
Sadly, reports of domestic abuse have risen during the lockdowns we have experienced this year. Safer Cornwall have issued the following safety tips for residents:
You can leave your house to access support and safety
If you are in immediate danger call 999
Tell someone you trust and create a safety net around you
If safe, have a 'Get up and go bag' hidden if you need to escape quickly, with all of your essential items
Have a safe room in the house you can escape to and alert your neighbours
If you need help services are still available. If you are in immediate danger, please call 999. The police are still responding to domestic abuse as a priority during this time.
If you, or someone you know, are affected by domestic abuse or sexual violence please contact
Cornwall's Domestic Abuse Service
Email: saferfutures@firstlight.org.uk
Tel: 0300 777 4777
To make a referral please go to: https://saferfutures.org.uk/online-referral/

Bin and recycling collections
Other than on Christmas Day (December 25), bin collections will take place as normal over the festive period.
The following changes will be made to collections over Christmas.
Collections due on Christmas Day:
Rubbish due to be collected on Christmas Day will be collected on Friday 1 January.
Recycling due to be collected on Christmas Day will be collected on Saturday 2 January.
Garden waste due to be collected on Christmas Day will be collected on Saturday 2 January.
Collections due on Bank Holiday Monday (Monday, December 28) will take place as normal.
If your collection is due on any other day of the week over the Christmas period your rubbish and recycling will be collected as usual. It may be that the time of collection is different than usual. So please ensure that you have your rubbish and recycling out by 7am.

And finally thank you...
We have received a letter of thanks from Rt Hon Robert Jenrick MP, Secretary of State for Housing, Communities and Local Government, recognising the hard work of all of those in local government over the past year. I have attached a copy of the letter to this message for you to read.
I would also like to personally thank all Members for the work you have done in their communities in this very challenging year. It has not been easier, but the way we have pulled together to ensure we protected the most vulnerable from the effects of the pandemic has been wonderful to see.
Thank you for all you have done, and I wish you a very Merry Christmas and a happy and peaceful New Year.
Best wishes
Julian
Julian German
Hembrenkyas an Konsel
Konseler Kernow rag Pastel-vro An Ros
Leader of the Council
Cornwall Councillor for the Roseland Division
17th December 2020