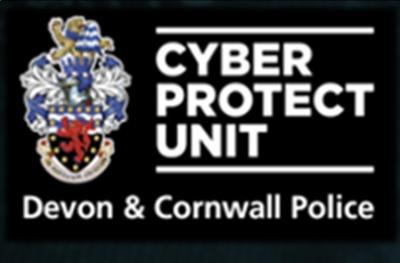 Landrake with St Erney Parish Council is hosting a cyber awareness session on Tuesday 23rd February 2021 19:00hrs – 20:00hrs. This awareness session will be delivered by Grahame Mace and Laura Cowie, Cyber Protect Officers at Devon and Cornwall Police.

Grahame Mace brings a vast range of knowledge with him from his previous post as Detective Inspector in the City of London Police. Grahame has many years of experience investigating and dealing with fraud and cyber-crime, at both Local and National level.

Laura Cowie has been in the Cyber Protect role since January 2017 after moving from her previous post within the South West Counter Terrorism Unit. She is a strong advocate of raising awareness of the growing threat of cyber-crime and uses her knowledge and skills to provide up to date advice and guidance.
The session will be covering the following topics:


What is Cyber Crime?
Phishing attacks, how to spot them?
Internet of things/home networks and virtual working.
Social Media, keeping your profile private.
Data breaches, what happens to your data, should I be worried?
Password Security and what makes a good password.
How to report and who to?



The items may change slightly if there is an increase in an area of cyber criminality that is affecting our community. We also aim to have some time at the end of the session for your questions.

For information on joining Zoom meetings please click on this link: ://support.zoom.us/hc/en-us/articles/201362193-Joining-a-meeting

Cybercrime presentation
Time: Feb 23, 2021 07:00 PM London

Join Zoom Meeting
https://us02web.zoom.us/j/82552472089?pwd=akNXaEJOU0pxOXlud1RlUHZCNkl4dz09

Meeting ID: 825 5247 2089
Passcode: 262687
One tap mobile
+442030512874,,82552472089#,,,,*262687# United Kingdom
+442034815237,,82552472089#,,,,*262687# United Kingdom

Dial by your location
+44 203 051 2874 United Kingdom

If you are dialling in do you do not wish your number in the Zoom meeting please dial 141 first - (i.e. 141 203 051 2874)


20th February 2021