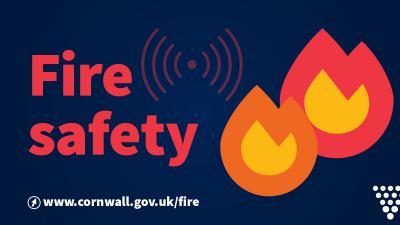 Cornwall Council - Fire safety in a powercut
If youíre facing power cuts because of Storm Eunice, please think about fire safety and follow our simple advice
Switch off any appliances that may be a risk if they turn back on when the power comes back, and you arenít nearby (such as straighteners or hair dryers).
Use a torch or battery-powered candle for light sources. Try to avoid using real candles if possible, but if you do, follow our advice: Candle safety - Cornwall Council
If youíre using portable heaters to stay warm, please use them safely. Donít place them too close to people, furniture, or curtains and donít cover them with anything, like clothing.
Donít bring barbecues into your house to use for cooking. Theyíre a serious fire and carbon monoxide risk.
While the TV is off - test your smoke alarm.
18th February 2022