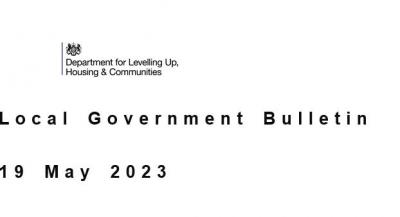 Local Government Bulletin - Disability Cost of Living payment
________________________________________
Payment window for £150 Disability Cost of Living Payment announced
The Department for Work and Pensions has today (19 May) announced that disabled people in the UK will receive their one-off £150 disability cost-of- living payment from 20 June.
Those being paid a disability benefit will receive it automatically during a two-week window starting on 20 June and finishing on 4 July. A small proportion of payments will be made after this date, where claimants were still awaiting confirmation of their eligibility or entitlement to disability benefits on 1 April. There will also be further payments of £300 for pensioners due later this year.
Councils are encouraged to share this message as appropriate.
Information on Disability cost of Living payment
19th May 2023